By: Tyler Kirk
A lot of quarterback controversy has been occurring so far this NFL offseason, and we are only in week three. The latest quarterback to speak out regarding his situation – is none other than Russell Wilson, a player who has never (publicly) advocated for changes with the Seattle Seahawks during his nine-year career.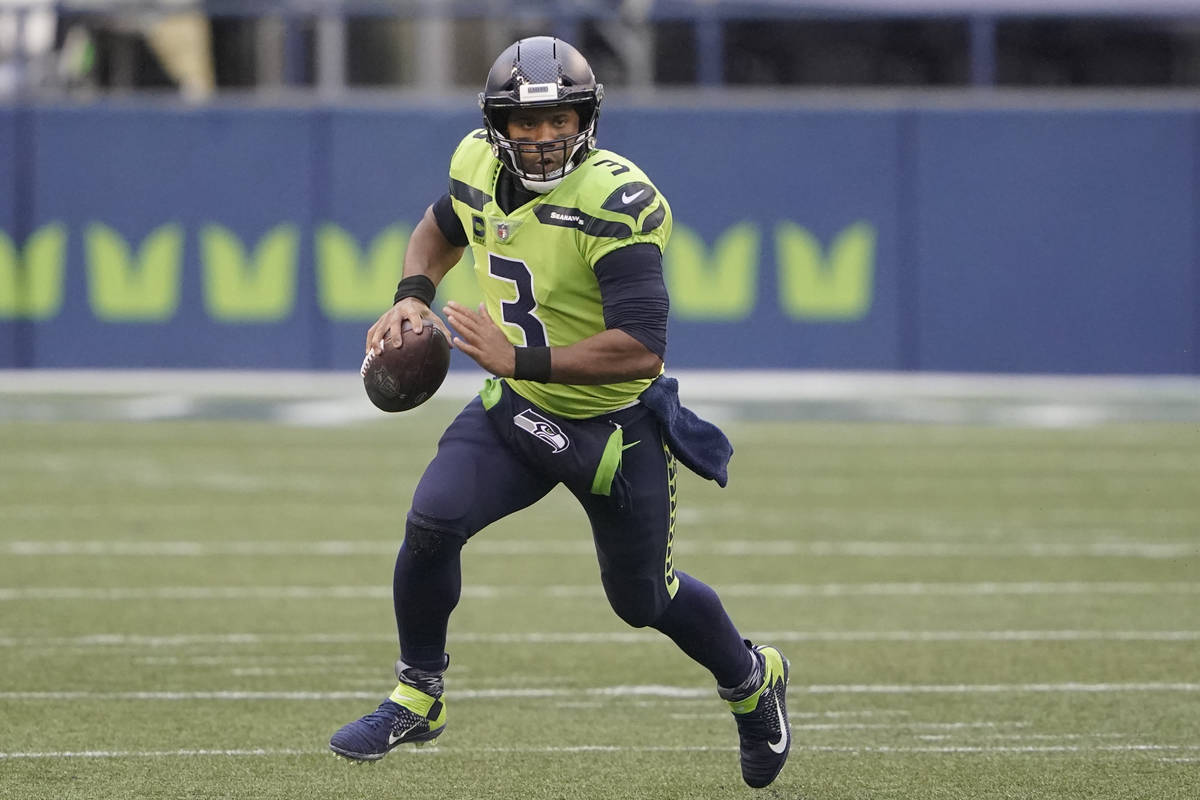 Wilson's latest comments come from an interview on the "Dan Patrick Show" on February 9. During the interview, he made remarks stating that he would "like to be involved" with the team's personnel decisions and that the offensive line "needs to be fixed". Wilson has been sacked 394 times so far during his career, more than any other quarterback through nine years.
These comments by Wilson created major discussion throughout the league. Does Russell Wilson want out of Seattle? How much longer will he stay there? At the right price, will Seattle trade him? Adam Schefter reported on February 25 that Wilson has not demanded a trade and that he would like to remain in Seattle. However, if a trade was considered, the only teams he would play for are the Cowboys, Saints, Raiders, and Bears. With that being said, let's take a deeper dive into what these teams would look like with Wilson at the realm.
Dallas Cowboys
The Dallas Cowboys are coming off a season where they finished third in the worst division in the NFL (NFC East), with a 6-10 record. The Cowboys currently have Dak Prescott at QB, however will not commit to giving him a large contract. Obtaining Russell Wilson would provide the Cowboys' ownership, more specifically Jerry Jones, with comfort and trust at the position for the first time since the Tony Romo days. Their offensive line still has potential to be top notch, along with arguably the best receiver/running back core in the league. Although the Cowboys have a lot of work to do on defense, adding Russell Wilson to this offense would be frightening for NFL defenses.
New Orleans Saints
The New Orleans Saints are coming off another heartbreaking postseason loss, where so much was expected of them. They currently have Drew Brees under contract for one more season, but everyone is expecting him to announce his retirement sometime soon. Wilson would get to play for one of the greatest offensive-minded coaches in the game in Sean Payton. While everyone is skeptical of how bad the Saints' current cap space situation is (-68.2 million), the Saints would be able to find a way to make this work, as they have been for the better part of the last decade. Pairing Wilson with Sean Payton is like the first person who paired peanut butter and jelly together – perfect. Payton knows how to design plays that fit his personnel. They have one of the best offensive lines in the game, Michael Thomas who is a top-five WR when healthy, and an inconsistent, but very good defense.
Las Vegas Raiders
The Las Vegas Raiders are coming off an 8-8 finish to the 2020 season where at times they looked outstanding, and other times looking pitiful. This choice seems to be an odd one coming from Russell Wilson. The Raiders have one of the worst offensive lines in the game, one of the worst defenses, and play in the same division as Patrick Mahomes and the Kansas City Chiefs. Jon Gruden has a brilliant football mind, but he hasn't really proven to be worth his 10-year, $10-million contract so far. Exchanging Russell Wilson for Derek Carr would of course make a major difference, but how much? Especially when Patrick Mahomes will be in the same division for the next 10 years.
Chicago Bears
The Chicago Bears are coming off an 8-8 season after starting out 5-0. Terrible QB play by both Nick Foles and Mitchell Trubisky are to blame for that. Everyone knows that the Bears have one of the best defenses in the league, with Khalil Mack leading the charge. However, their main problem these last couple of years has been the QB play. They have a middle-of-the-pack offensive line, a good running game, and a decent receiving corps (with Allen Robinson). If they were able to keep Robinson and add Russell Wilson… watch out. Aaron Rodgers has been frustrated with the Green Bay Packers organization for years now, and a lot of people around the league suspect that he may be gone by as early as 2022. If the Bears were able to go 8-8 this past season, imagine how they would do with a top-five quarterback in the league.
Russell Wilson is coming off a career year – passing for 4,212 yards and 40 touchdowns, with a completion percentage of 68 percent, while also rushing for 513 yards and two more touchdowns. He is without a doubt a top-five quarterback in the NFL at the age of 32. Which team would you like to see him play for?