By: Brady Reilly
Halfway through the Season, the AL East Race is STEAMING HOT.
The AL East has long been considered the toughest division in Major League Baseball. Wow, is that living up to expectations this year. In a division normally run by the massive markets of Boston and New York, Tampa Bay has emerged as a serious contender in the toughest division in baseball with a very successful youth movement a few years back. The Blue Jays have also emerged as a tough opponent for any team with the emergence of Vladdy Jr and Bo Bichette. Then there's the Orioles. Oh the Orioles. Gotta feel bad for Cedric Mullens and Trey Mancini, man.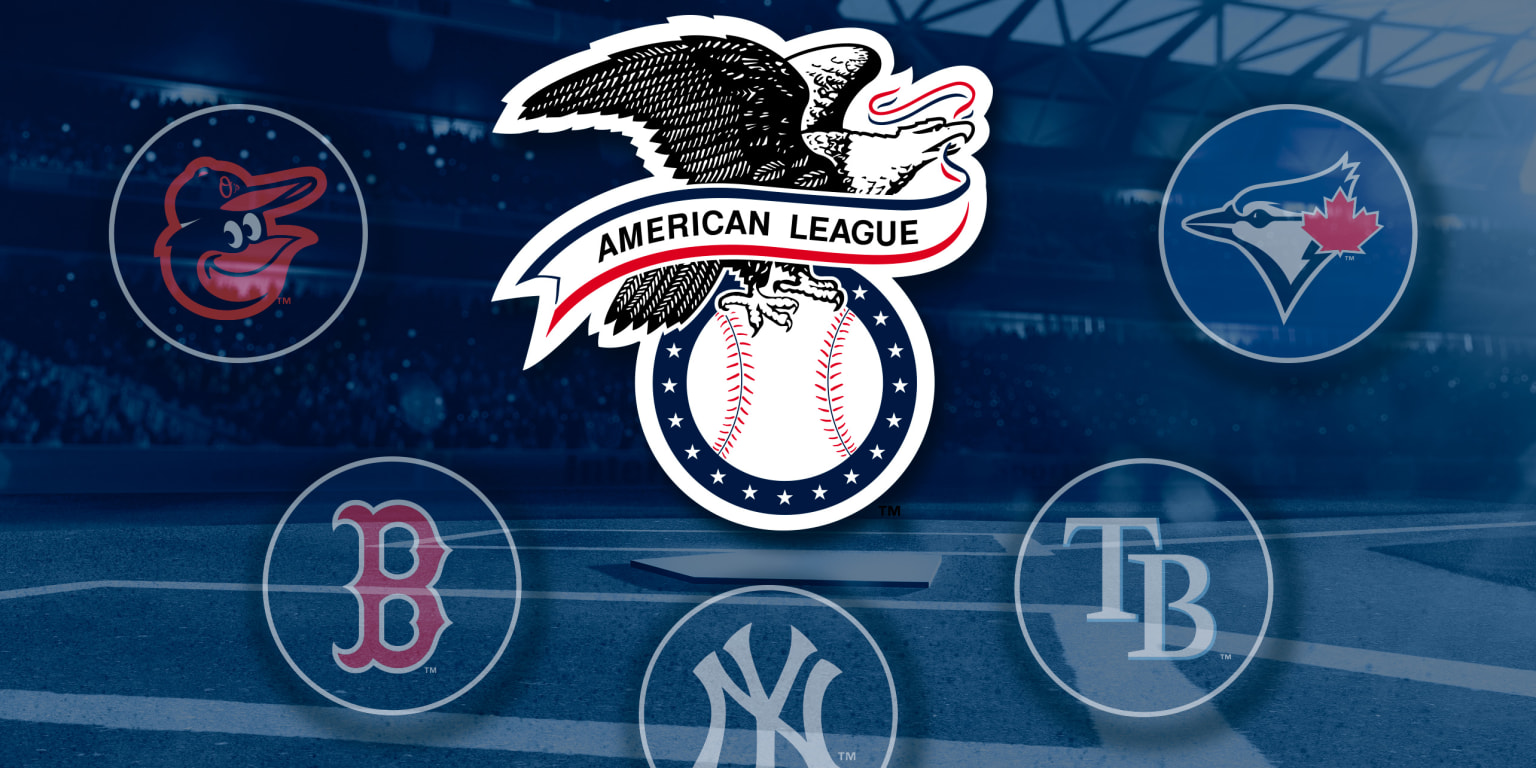 In a year meant to be a rebuilding year for the Boston Red Sox, only two and a half years removed from a World Series title and a little more than a year after the blockbuster trade that sent superstar Mookie Betts to LA, the Sox find themselves at 56-37, 19 games above .500 and in first place in the AL East. No matter what the preseason predictions say or what happened last year in that joke of a season, this Red Sox team is good.
Boston's starting rotation came out of the gates strong, but have hit a little bump in the road as of late. Eduardo Rodriguez looked like a secondary ace to start the year, but currently holds a 5.19 ERA, worst among Boston's starters. Not very good if you ask me. Only one Sox starter has a sub 4.00 ERA on the year, Nathan Eovaldi. Nevertheless, this team is still scraping out wins on a consistent basis on the heels of their offense. Rafael Devers is currently second in the league in RBI's, trailing only  MVP frontrunner Vlad Guerrero Jr. Oh, and he's also top 10 in homers on the year too. Not to mention the bats of Xander Bogaerts and J.D. Martinez who are both in the top 15 in batting average in the majors. And that kid Alex Verdugo, whom the Sox acquired in the Mookie trade, you ask? He's top 50 in the majors in batting average to go along with 9 homers and 36 RBI's. Verdugo is special and has that "it" factor. Do I think the Sox can win a championship with this roster? Absolutely not. They don't have a true lead-off man, and the starting rotation is average at best. An above average offense can only take you so far. But as of now, the Sox are good. Very good. 
Even though the Red Sox have been very good and are in first place, the argument can be made that Tampa Bay is the better team. I would agree with that. For what seemed like a month, the Rays were simply not losing baseball games. They refused to do it. Tampa went 22-6 back in the month of May, easily the best record in baseball. Led by their ace Tyler Glasnow and veteran Rich Hill on the mound, the Rays let up more than 5 runs only three times in the entire month of May. Not to mention the young flamethrower Shane McClanahan who has struggled early, but is slowly coming into his own. This team is scary. With great bats in the likes of Randy Arozarena, Austin Meadows and power specialist Brandon Lowe, the defending American League champions have a real shot at heading right back to where they were last year. When Glasnow gets healthy and this lineup gets rolling again, watch out. Expect Tampa to make some more noise in the postseason this year, just as everyone expected from the defending AL champs. 
The Yankees are the most disappointing team in Major League Baseball to this point in the year. To put it lightly, this team is just not what people expected them to be. Of course we would expect the Yankees to be good due to their tremendous market size and obvious championship pedigree, but it's not looking good for the Bronx Bombers as we close in on the halfway point of the season. I get it. It's a long year. 162 games. But for a team with a lineup filled with the likes of Aaron Judge, Giancarlo Stanton, D.J. LeMahieu, Gleyber Torres and Luke Voit, you would expect a lot better from the bombers. Gerrit Cole has been dominant as usual, and Corey Kluber has looked solid this year. But other than those two, the starting 5 pitchers for the Yanks have not been good. Jameson Taillon's ERA is pushing 5.00 on the year, and Domingo German has a 4.72 ERA this season. Their bullpen has been average at best, too. They are 10th out of the 15 AL teams in batting average and 13th in hits. The stat that really stands out to show you that this team is really not that good is their total runs. Remember when I mentioned the woeful Orioles earlier? Yeah. The Baltimore Orioles have scored more runs than the New York Yankees. Even the Arizona Diamondbacks who might likely end the season with the worst record in the HISTORY of Major League Baseball have scored more runs than the Yankees. Are the Yankees dead? Not at all. This team has way too much talent to stay down over the course of 162 games. But on the off chance that things do not turn around at the plate for the Bombers, we might not be seeing playoff baseball in the Bronx this year. 
The Toronto Blue Jays confuse me so much. So much. Vladdy Jr. has lived up to every bit of the hype this year. Dude is on an absolute tear through major league pitching this year. He's second in the league with 30 home runs, leads the league in RBI's with 77, and is first in the league in batting average at .335. He's an absolute freak of nature this year and will likely be named AL MVP if it isn't the two-way Japanese phenom Shohei Ohtani who has been on a freakish tear at the plate this year as well. It's not all Vladdy, though. Second generation big leaguer Bo Bichette has emerged into a star this year as well, blasting 16 home runs along with 59 RBI's. Teoscar Hernandez is also batting just under .300 on the year with 12 homers and 50 runs driven in. The offense is more than there for Toronto to be successful. Starting pitching hasn't been bad either, led by Hyun-Jin Ryu and Robbie Ray. What's the problem then? You guessed it. The bullpen. Their bullpen is atrocious. Their "closer/setup man" if you even want to call it that, Rafael Dolis, might actually be the worst at that title in baseball. My man has a 5.79 ERA. As a setup man. Not entirely sure how that's possible. If they can figure out the bullpen woes, this team can be carried by it's offense as we've seen with the Astros this year. But barring a major improvement from the bullpen, this team won't be playing in October, which is a shame for the MVP frontrunner Vladdy Jr. Don't lose hope though, Jays fans. Long season.
We've reached the basement and found our usual suspects. The Orioles are simply not a good baseball team. There's not really much explaining needed for this team. Yes they have an extremely exciting young talent in Cedric Mullins. Yes they have a top pitcher in the game with John Means. Trey Mancini is an exceptional talent with an amazing comeback story too. But after those guys it goes downhill FAST. Last in the league in ERA at 5.62, and bottom half of the league in batting average at .237, that isn't exactly a winning formula. These numbers speak volumes when you look at their record. 29-62 through 91 games. That's the worst record in the American League.
While the present is pitch black, there is light at the end of the tunnel for the Orioles. But it's a long tunnel. Ryan Mountcastle has been solid for the Orioles, mashing 14 homers and driving in 50 to go along with a .252/.300/.439 slash line. He's gonna be special. They also have a highly touted prospect in Adley Rutschman looming in the minors. I would assume it's only a matter of time until he gets the call to the show given the atrocious season Baltimore is putting together. This isn't unexpected for Baltimore, though. Nobody expected the Orioles to be worldbeaters or even make the playoffs. Can't be too mad if you're an O's fan. Future is bright, and I'm sure in 3-4 years competitive baseball will be taking place at Camden Yards again. But for now, just hope you can hold onto Cedric Mullens and build around him. Dude is an absolute stud and deserved his All-Star nod. 
By the end of the year this race could look a lot different. Right now it's the Sox and the Rays constantly duking it out for the top spot. But the Yankees are simply too talented to stay down all year. Don't be surprised if you see the Bombers in the race for the AL East crown come September. Whoever wins this division will more than likely end up in the ALCS, too. All of the top three teams have the talent to make a deep October push. I'll take Tampa to pull away late in the race though, followed by the Sox. Gonna be a hell of a second half, and it's exciting to have the competitiveness of the AL East back in the game.